NEXT GEN DEVICE DATA INTELLIGENCE SOLUTION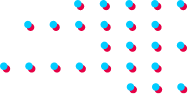 one of the world's largest healthcare companies was launching its next gen human health management & measurement devices, globally. with thousands of medical devices being used by hundreds of institutions in nearly 200 countries, the amount of data predicted to be produced was colossal and not something that its existing on-prem, legacy platform could accommodate in terms of processing power. the company needed to identify a future-proof solution to minimize cost inefficiencies, empower care-based decisions on all of the data (at scale and in real time) and minimize disruptions to the business.
*FORTUNE is a trademark of Fortune Media IP Limited, registered in the U.S. and other countries.
tresata enabled a seamless transition to a cloud data platform and deployed its Data Usability System to first automate the ingestion and integration of data from thousands of devices and millions of customers, then produce a real-time, dynamic, queryable and reusable Data Asset across all sources and systems — for a fully self-serve, fully cloud, zero defect implementation. this created a single source of truth across all sensor data and was delivered at scale, including regulatory review, in less than 12 months.
 customers served worldwide
 increase in processing speed
download our
white paper.
to learn more about the first step in your digital business journey, we invite you to read our white paper, 'Making Data Usable – the 1st step to becoming a digital business.' in order to request to download, kindly submit the form below and we shall send you a copy.