use all your data. right now.
we automate every step. you focus on your business.
our digital business platform gives you the power to understand, use, and monetize your data. every last bit.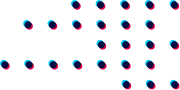 we all agree.
using data
is…complicated.
Making data usable takes an acronym soup of platforms, technologies, apps, consultants, and integrators. Plus, it's a never-ending (and expensive) effort, because your data, platforms, and tools keep changing and evolving.
Cloud warehouses, lake houses, and fabrics don't fix the problem — they just relocate it. Instead of wasting 80% of your time to find, analyze and make your data usable, we make it simple, flexible and fast.
and a waste
of precious
talent and time.
begging for
a radical new
approach.
We take the typical scads of steps to get usable data down to just 3: Ingest, Enrich, Distribute. It's the best of both worlds: easy data access (via your data warehouses, lake houses, and fabrics) + data made usable.
want details on how it works?
see what DBP can do for you