DUNE BETA USER TERMS OF SERVICE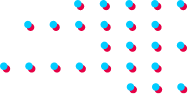 These Terms of Service ("Terms" or "Agreement") are between Tresata, Inc. ("Tresata", "we", "us", or "our") and you, an individual user ("you", "your", or "yours"), and govern your beta use of Tresata software, web service, and/or extensions that have been made available to you (collectively, the "Service").

INTRODUCTION AND OVERVIEW
These Terms constitute a legally binding contract between you and Tresata. By tapping or clicking "Accept" or registering, accessing or using the Service (the "Effective Date"), you are agreeing, on behalf of yourself and any entity that you represent, to enter into a legally binding contract with Tresata. Read these Terms carefully. The Terms govern your use of the Service and include legal provisions that limit our liability. By continuing to use the Service, you agree that you have read, understood, and agree to be bound by these Terms.
This Service is a beta release offering and is not at the level of performance of a commercially available product offering. The Service may not operate correctly and may be substantially modified prior to first commercial release, or at Tresata's option may not be released commercially in the future.  
PRIVACY POLICY
The Recipient agrees that it will at all times hold in strict confidence and not disclose Confidential Information (as defined below) to any third party except as expressly approved in writing by Tresata and will use the Confidential Information for no purpose other than evaluating the Service.  Confidential Information means all non-public materials and information provided or made available by Tresata to Recipient, including products, documentation, and services, information regarding technology, know-how, processes, R&D, product roadmaps, financial information and information Tresata provides regarding third parties.
The Recipient's obligations under the Agreement with respect to any portion of the Confidential Information shall terminate when the Recipient can document that: (a) it was in the public domain at the time it was disclosed to the Recipient; (b) it entered the public domain subsequent to the time it was communicated to the Recipient through no fault of the Recipient; (c) it was in the Recipient's possession free of any obligation of confidence at the time it was disclosed to Recipient; (d) it was rightfully communicated to the Recipient free of any obligation of confidence at the time it was communicated to the Recipient; or (e) it was developed by employees or agents of the Recipient who had no access to any information communicated to the Recipient.  After Recipient's evaluation of the Service is complete, and upon request of the Company, the Recipient shall promptly return to Tresata all documents, notes, and other tangible materials and return or certify the destruction of all electronic documents, notes, software, data, and other materials in electronic form representing the Confidential Information and all copies thereof.
Tresata respects the privacy of its users. You have consented to receiving electronic communications from Tresata via e-mail. Please refer to our privacy policy which explains how we collect, use, and disclose information that pertains to your privacy, available here . If you do not agree to this Agreement or to our Privacy Policy, do not access or otherwise use any portion of the Service.
LIMITED LICENSE AND USE RESTRICTIONS
Tresata grants you a limited, non-exclusive, non-transferable, non-sublicensable license to access, and use internally, the Service and the features, information, pictures, and other data contained therein only for personal, non-commercial purposes (the "License").
Your permission to use the Service is conditioned upon your agreement that you will not:
Use the Service in a manner that is inconsistent with applicable law;

Access, tamper, or use any non-public areas of our Service;

Copy, decompile, reverse engineer, disassemble, attempt to derive the source code of, decrypt, modify, or create derivative works of the Service or any part thereof;

Sell, license, sublicense, rent, lease, distribute, copy, publicly display, publish, adapt, or edit the Service;

Circumvent or disable any security or technological features of the Service;

Interfere or attempt to interfere with the proper functioning of the Service; or

Engage in automated use of the Service, or take any action that we deem to impose or to potentially impose an unreasonably large load on our Service.
Tresata hereby reserves all rights not expressly granted to you in this Section 3. Nothing in these Terms or on the Service will be construed as granting you additional license rights in and to the Service or any Tresata Intellectual Property, content or trademarks.
Tresata reserves the right to disallow, cancel, remove, or reassign certain usernames and permalinks in appropriate circumstances, as determined by Tresata in its sole discretion, and may, with or without prior notice, suspend or terminate your account if activities occur on your account which, in Tresata's sole discretion, would or might constitute a violation of these Terms, cause damage to or impair the Service, infringe or violate any third-party rights, damage Tresata's reputation, or violate any applicable laws or regulations. If messages sent to the e-mail address you provide are returned as undeliverable, then Tresata may terminate your account immediately without notice to you and without any liability to you or any third party.
INTELLECTUAL PROPERTY
Tresata retains all rights, titles and interest in and to the Service, including, without limitation, software, images, text, graphics, illustrations, logos, service marks, trademarks, copyrights, photographs, videos, music, and all related content, data and intellectual property rights unless explicitly stated otherwise.
MOBILE SERVICES
The Service may be accessible via a mobile phone, tablet, or other wireless device as determined by Tresata in its sole discretion (collectively, "Mobile Services"). Your mobile carrier's normal messaging, data, and other rates and fees will apply to your use of the Mobile Services. In addition, downloading, installing, or using certain Mobile Services may be prohibited or restricted by your mobile carrier, and not all Mobile Services may work with all carriers or devices.
You are solely responsible for checking with your mobile carrier to determine if the Mobile Services are available for your mobile device(s), what restrictions, if any, may apply to your use of the Mobile Services, and how much your use of the Mobile Services will cost you.
DISPUTE JURISDICTION
If you seek to file a legal claim against us, you agree to file and resolve it exclusively in a federal court located in the state of New York. You also agree that the laws of the State of Delaware and, to the extent applicable, the laws of the United States of America will govern these Terms, as well as any legal claim that might arise between you and us (without reference to conflict of laws principles). You irrevocably agree to submit to the personal jurisdiction of, and agree that the venue is proper in, the courts located in the state of New York, in any legal action or proceeding relating to us or these Terms.
Notwithstanding the foregoing, if you reside in Europe or the European Economic Area, you agree to be bound by the following provisions:
Any claim, dispute, controversy or proceedings brought by any one or more of the parties (the "Initiating Party") against any one or more of the other parties (the "Respondent Party"), arising from or in connection with this Agreement which cannot be settled amicably by the parties, including one regarding their existence, validity or termination, the legal relationships they establish or the consequences of their nullity, shall be exclusively referred to and finally resolved by arbitration under the Rule of the London Court of International Arbitration ("LCIA") for the time being in force which are deemed incorporated by reference into this Clause 7(b).

The arbitration tribunal will consist of three arbitrators, one arbitrator to be appointed by the Initiating Party, one by the Respondent Party and the third jointly by the Initiating Party and the Respondent Party; provided, however, that if within ten (10) business days after the Initiating Party appoints an arbitrator, (y) the Respondent Party shall fail to appoint an arbitrator or (z) the Parties shall fail to agree on such third arbitrator, then the President of the LCIA shall pick such arbitrator on the application by (A) the Initiating Party in the case of sub-clause (y) or (B) either the Initiating Party or the Respondent Party in the case of sub-clause (z).

The seat of the arbitration will be London, United Kingdom and the language of the arbitration will be English.

The parties waive any right to refer to point of law or to appeal to the courts, to the extent that such waiver can validly be made.

The arbitral tribunal will have the power to order on a provisional basis any relief which it would have power to grant in a final award.
Notwithstanding the foregoing, if you reside in Asia, the Asian Pacific Islands, or Africa, you agree to be bound by the following provisions:
All disputes arising out of or relating to this Agreement or the breach, termination or validity thereof (including, but not limited to disputes regarding this agreement to arbitrate), shall be resolved by arbitration conducted in accordance with the Rules of Arbitration of the International Chamber of Commerce ("ICC") then in effect (the "Rules") except as set forth herein. Such arbitration shall be held and the award shall be rendered, in Singapore, in the English language. One arbitrator shall be nominated by each of Tresata and you in accordance with the Rules. The two party-appointed arbitrators shall have thirty (30) days from the confirmation by the ICC of the nomination of the second arbitrator to agree on the nomination of a third arbitrator who shall serve as chair of the arbitral tribunal. On the request of Tresata, any arbitrator not timely appointed in accordance with this Agreement or the Rules shall be appointed by the International Court of Arbitration of the ICC. The award of the arbitral tribunal shall be final and binding upon the parties as from the date rendered, and shall be the sole and exclusive remedy between the parties regarding any claims, counterclaims, issues, or accounting presented to the arbitral tribunal. Judgment upon any award may be entered and enforced in any court having jurisdiction. This Agreement and the rights and obligations of the parties shall remain in full force and effect pending the award in any arbitration proceeding hereunder. Each party to any dispute subject to arbitration hereunder shall bear its expenses (including, attorneys' fees and expenses) incurred in connection with any such arbitration. The fees and expenses of each arbitrator and the administrative fee of the ICC shall be allocated by the arbitrators, as the case may be (or, if not so allocated, shall be borne equally by the parties to the arbitration).

Nothing contained herein shall be construed as a waiver or modification of any party's rights to seek enforcement of any arbitration award by resort to the courts or other government agency having jurisdiction over the party against whom enforcement is sought. Without limiting the generality of the foregoing, the party receiving an award may seek to confirm such award or convert it into a judgment in accordance with applicable laws.
DISCLAIMERS
Your use of the Service is at your sole risk. We provide the Service and Documentation on an "as is" and "as available" basis, and as such, to the fullest extent permitted by law, we expressly disclaim all express or implied warranties of all kinds, including but not limited to the implied warranties of merchantability, fitness for a particular purpose, and non-infringement. We make no warranty that the Service will meet your requirements, be safe, secure, uninterrupted, timely, accurate, or error-free, or that your information will be secure. We make no warranties or representations about the content or data available on or compiled as part of the Service, including, but not limited to, the accuracy, reliability, completeness, appropriateness, timeliness thereof. Tresata will not be subject to liability for the truth, accuracy, or completeness of any content on the Service, or for errors, mistakes, or omissions therein, or for any delays or interruptions of the data or information stream from whatever cause.
LIMITATION OF LIABILITY
To the fullest extent permitted by law, Tresata and its partners will not be liable to you or to any other party for any direct, indirect, incidental, special, consequential or exemplary damages arising out of, relating to, or resulting from your use or inability to use or access the Service, including but not limited to, damages for loss of profits, goodwill, use, data, or other intangible losses, regardless of whether you were advised of the possibility of such damage.
INDEMNIFICATION
You shall indemnify and hold harmless Tresata from and against all claims and liabilities (including claims by third parties) and costs and expenses (including attorneys' fees) incident thereto or incident to successfully establishing the right to indemnification, for injury or death of any person or persons, including your employees, if any, arising out of or in any way relating to your breach of the terms of this License and/or your utilization of the Service, whether or not arising in tort or occasioned by the negligence of Tresata, except to the extent of any obligation, liability, claim or remedy in tort due to the recklessness or willful misconduct of Tresata. Your obligations under this indemnity will survive the expiration, termination, completion or cancellation of this License.
GENERAL PROVISIONS
These Terms, and any other document expressly incorporated herein, set out the entire agreement between you and Tresata concerning the and they replace all earlier agreements and understandings between you and Tresata. If any part of these Terms is held to be invalid or unenforceable under any applicable local laws or by an applicable court or in arbitration, that part shall be interpreted in a manner consistent with applicable law to reflect as nearly as possible Tresata's original intentions and the remainder of these Terms shall remain valid and enforceable. Tresata's delay or failure to exercise or enforce any of its rights under these Terms does not waive Tresata's right to enforce such right. Any waiver of such rights shall only be effective if it is in writing and signed by Tresata.
This Agreement and the Terms and License within are personal to you, and as such, you may not assign this Agreement or any of the rights hereunder or delegate any of its obligations hereunder, without the prior written consent of Tresata, and any such attempted assignment shall be void.
TERM & CHANGES
This Agreement is effective as of the Effective Date and will remain in effect until terminated by either you or Tresata.
You may terminate this Agreement at any time by sending written notification to Tresata at curious@tresata.com, subject to your terminating all use of the Service.
Tresata may terminate this Agreement at any time with or without notice to you. Tresata also reserves the right, in its sole discretion, to restrict, suspend, or terminate this Agreement and your access to the Service at any time if you breach any provision of this Agreement or violate the rights of any third-party.
These Terms may be updated from time to time for any reason. We will notify you of any changes to our Terms by posting the new Terms here. You are advised to consult this Terms regularly for any changes, as continued use is deemed approval of all changes and a binding amendment to the Terms.
We are continually evolving our Service. We therefore expressly reserve the right to change, add to, suspend, discontinue, or retire any aspect of the Service at any time without prior notice. If we update the Service and you object to such change for any reason, your sole remedy is to stop using the Service.
In the event of termination or discontinuation of the Service or this Agreement, Tresata has no obligation to compensate you for any discontinuation, suspension, termination, or blockage of access to this Service.
FEEDBACK
If you choose to provide Tresata with input or suggestions regarding problems with or proposed modifications, enhancements or improvements to the Service ("Feedback"), including but not limited to any Feedback you provide if Tresata invites you to participate in new product functionality testing, then you hereby grant Tresata a perpetual, irrevocable, non-exclusive, fully-paid and royalty-free right to use, modify, distribute and otherwise exploit the Feedback in any manner and for any purpose without any restriction, credit, attribution or fees due to you.
CONTACT
If you have any questions concerning these Terms, you may contact us at curious@tresata.com.